"Revolution is not a One Time Event" Panel on Art to Activism
Posted on:

17 July 2012

By: Tony
Once social change begins, it cannot be reversed. You cannot un-educate the person who has learned to read. You cannot humiliate the person who feels pride. You cannot oppress the people who are not afraid anymore.  ~Cesar Chavez
Join Halcyon Theatre Saturday, July 21, 2:30pm at The Greenhouse for a panel discussion on using our art to activate social change. This Free event is part of the Alcyone Festival 2012.
Panelists include:
Ellyzabeth Adler (Founder, chicago danztheatre ensemble, Teacher, Performer)
Jamil Khoury (Co-founder, SIlk Road Theatre Project)
Milta Ortiz (Playwright, Poet, and Performer)
Marc Pinate (Theatre artist, Poet, Activist, and Teacher)
Willa Taylor (Director of Education and Community Engagement, Goodman Theatre) 
About the Panelists:
Ellyzabeth Adler
Ellyzabeth Adler founded Chicago Danztheatre Ensemble in 2001, creating a resource for performers whose interests extend beyond their primary artistic discipline. Ellyzabeth hoped to foster a sense of true artistic collaboration, drawing on the many artistic media to create multi-sensory dance theatre performances that would inspire audiences to engage in making positive changes in the world.
Believing in bringing quality arts education to children, she later created opportunities for artists to work as teachers and visiting artists in Chicagoland schools and community centers, specifically focusing on areas that do not have other arts programs available. Ellyzabeth developed a multidisciplinary approach to teaching children literacy, social emotional learning, and the artistic process; believing that early cultivation of the imagination and critical thinking skills would initiate a life-long quest for learning, curiosity and social and civic engagement.   
Ellyzabeth earned dual bachelor's degrees in Performing Arts and Broadcast Journalism from Roosevelt University, and a Masters of Arts in Directing and Movement from University of Illinois at Chicago. Her thesis outlined her techniques for creating kinesthetic theatre to provoke emotional awareness, which Ellyzabeth has since gone on to use as a stepping stone to develop a curriculum for children with Autism to help them to understand emotion and physical responses. This curriculum was implemented at LEEP clinic and she has taught it at schools within Chicago.
In 2008, she was commissioned by the United Congress of Community and Religious Organizations - working with international painter Florent Mouttii - to create  a performance based on his images of immigrants to France in response to the country's race riots. The piece was performed at their annual conference. In 2009, Ellyzabeth spent a month teaching in Bangalore, India. She taught dance, art, and literacy at The Balle Mane ("Girls Home") at Gopalapura, a home for about 60 girls between the ages of 6 and  18 years old. She has taught performance, development workshops, and given lectures at the Women's Theatre Alliance, Making the Most of Out-of-School Time (MOST), the Chicago Teaching Artist Collective and Theatre In the School-Chicago Chapter.  She also served as a Teaching Artist at ProsArts Studio as and Poetry Pals, where she taught interfaith dialogue between Jewish, Christian and Muslim children. To date, Ellyzabeth has collaboratively adapted, directed and choreographed seven full-length works, and has created over a dozen concert-length works around women's issues, the body, suicide, pathways to enlightenment and the human condition.
Jamil Khoury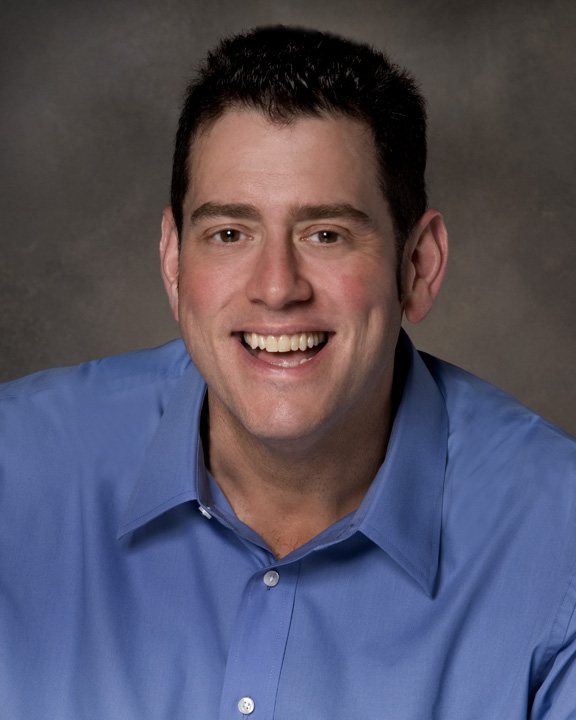 Jamil Khoury is Founding Artistic Director of Silk Road Rising (www.silkroadrising.org). Promoting playwrights of Silk Road backgrounds is a passion that dovetails well with Khoury's experiences living in the Middle East and his eleven years as a cross-cultural trainer and international relocations consultant. Khoury's plays focus on Middle Eastern themes and questions of Diaspora. He is particularly interested in the intersections of culture, national identity, sexuality, and class.
Khoury is currently writing a new feature film/docudrama called Mosque Alert which he is developing as part of a first-of-its-kind, eight step, interactive, online, new play development and civic engagement process. He conceived of and devised two critically acclaimed cabarets Re-Spiced: A Silk Road Cabaret (2012) and Silk Road Cabaret: Broadway Sings the Silk Road (2009). He also conceived of and was a featured playwright in Silk Road's production of The DNA Trail: A Genealogy of Short Plays about Ancestry, Identity, and Utter Confusion (2010). Khoury's short playWASP: White Arab Slovak Pole inspired the short video play both/and (2011) and the documentary film Not Quite White: Arabs, Slavs, and the Contours of Contested Whiteness (2012). His weight loss of over a hundred pounds, and conversations with his personal fitness trainer, inspired the short video play The Balancing Arab (2012). Khoury's play Precious Stones won Gay Chicago Magazine's 2003 After Dark Award for Outstanding New Work and has been performed in ten cities across the U.S. His play Fitna was performed at University Theatre of The University of Chicago and his play Azizati was performed at Café Voltaire.
Khoury holds a M.A. degree in Religious Studies from The University of Chicago Divinity School and a B.S. degree in International Relations from Georgetown University 's School of Foreign Service. He is a Kellogg Executive Scholar (Kellogg School of Management, Northwestern University) and has been awarded a Certificate of Professional Achievement in Nonprofit Management. Khoury is the 2010 recipient of the 3Arts Artist Award for Playwriting.
Milta Ortiz
Milta Ortiz is a playwright/poet/performer currently attending Northwestern's Writing for the Screen and Stage MFA program. Milta's play, Last of the Lilac Roses is a finalist at NYC's Repertorio Español, Nuestra's Voces play contest. Presently, she is a member of ATC's Chicago Chronicle playwriting. She received two individual artist grants from City of Oakland Cultural Arts, and Zellerbach Family Foundation to write and perform original work. She was co founder of HyPE theater troupe and one third of Las Manas Tres Spoken Word troupe. She has been published in Teaching Artist Journal; in anthologies Days I Moved Through Ordinary Sound, Coyolxuahqui, Cipatl; edited City of Stairways: A Poet's Field Guide to San Francisco, a book with her WritersCorps students; and self published chapbook, Encantadas with Las Manas Tres. She earned a BA in Creative Writing from San Francisco State University.  
Marc Pinate
Marc David Pinate is theatre artist committed to creating performance on the edge. Through the mediums of theatre, spoken word, music and movement Marc collides the political with the abstract and pop culture with the spiritual to construct a new reality. As an actor he has worked with the Magic Theatre, Campo Santo, and Teatro Vision in the SF-Bay Area and Su Teatro in Denver. He is a National Slam Poetry champion and was front man for the poetry-music group, Grito Serpentino. His directing experience includes founding Los Del Pueblo Actors' Lab and the Hybrid Performance Experiment. Marc is currently pursing an MFA in Directing at DePaul University's Theatre School in Chicago.
Willa Taylor
Willa Taylor is the Goodman's director of education and community engagement. She began her career in arts education at Arena Stage where, under founding director Zelda Fichandler, she established the Allen Lee Hughes Fellows Program—one of the first theater-run apprenticeships designed to increase participation by people of color in professional theater. She then went to Lincoln Center Theater where she created The Urban Ensemble, a multidisciplinary project that served at-risk youth. This collaboration between Lincoln Center and New York University's Tisch School of the Arts and The Public Theater was cited by President Clinton's Council on the Arts and Humanities in its 1996 report, Coming Up Taller. At Lincoln Center, she consulted for New Victory Theatre, where she designed the arts education program for their inaugural season. Ms. Taylor also served as cultural director for Gay Games IV, where she oversaw the production of more than 200 cultural events, including the Broadway production of Sir Ian McKellen's A Knight Out. In addition to a longtime career in the arts, Ms. Taylor brings to the Goodman a wealth of experience in other areas. For 12 years she served as a Russian and Arabic linguist in the US Navy. While overseas, she oversaw productions for the United Service Organization in Greece and managed Armed Forces Radio and Television in Turkey where she created the Profiles in Black history series. Following her graduation from Kendall College's culinary program in 2001, Taylor opened Taylor-Made Cuisine, a gourmet catering company as well as Home Café, a neighborhood bistro. In 2005, she helped open and served as the catering chef for Chicago's EatZi's Easygoing Gourmet, a chain of gourmet bakeries, take-out markets and restaurants based out of Dallas, Texas.
Saturday, July 21, 2012 - 2:30pm